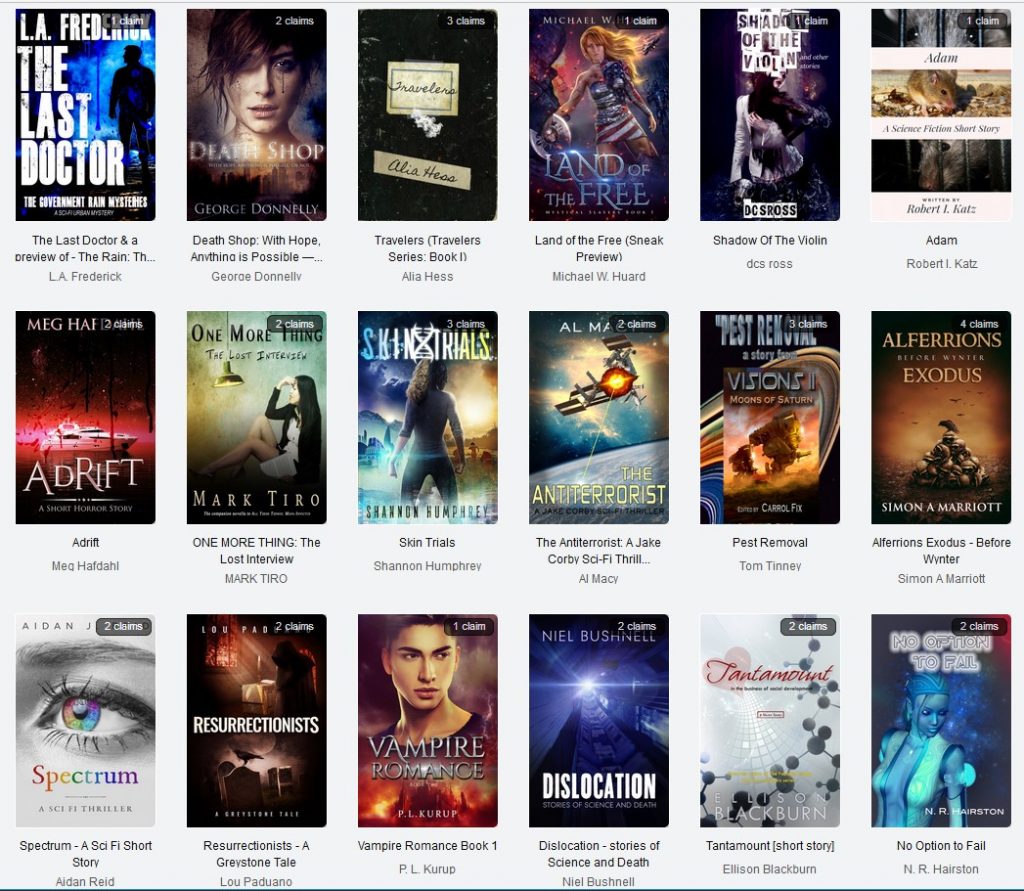 Oct 20th thru Oct 31st…all FREE!! Trying to start and stay engrossed in a book between passing out candy and chasing off #Halloween pranksters is next to impossible. I have the solution….use the Instafreebie give away to download 20+ Sci-Fi mystery short stories from Oct 20th thru the 31st. They make for quick, but brilliant, reading and introduce you to authors you may not be familiar with. Since they are in Mobi/Epub format, you can read them on your Kindle while you  cherry pick through the candy bowl with your free hand.
PS: Treat yourself to the candy bars and leave the candy corn for the kids
To enjoy these free Short Story reads, click on the picture above or follow this link : Instafreebie Scifi Shorts
There are also FREE short stories on the Biker-Nerd's site, some serialized, some individual and some flash fiction. Check them out here: Tom Tinney Short Stories
---
Seventeen 5 star reviews. Ready for a Halloween novel full of over-the-top action in a genre bending novel packed with Galaxy Conquering Immortals, Shape Shifting Warriors, Yakuza Ninjas and Gray-Skinned visitors?
The 2017 Dragon Award Finalist "Blood of Invidia" is a SciFi/Paranormal/Action novel that continues to excite readers and generate high praise.
One reviewer wrote:
"I think it would have been easy to get drawn into outlandish otherworldly scenes when dealing with aliens, vampires and werewolves, but the Authors did a great job in anchoring the story to modern day earth. This was in part thanks to the three lead human characters that were very relatable and could easily have been my drinking buddies at University.
As good as the story and character development are, the real standouts in this book were the action scenes. At one point, I actually had to look away from the page such was the descriptive power of the writing.
I look forward to the next installment in the series."
This is THE book to read. Check it out on Amazon here:  "Blood of Invidia: Maestru Series Book One"