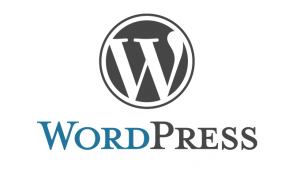 There are plenty of videos and people offering to help, but some people need a crash course, and a little hands-on help, when starting a blog or WordPress site. There are a lot of crazy terms and steps to walk through, in order to do it right. Missing one can be costly.
Enter PiR8. (That's me)
I've setup numerous sites, this one included, but also my 9-5 website (Lakewoodinstruments.com) and my Book review coop website (Book Review Coop). I've also been helping fellow authors and entrepreneurs optimize and troubleshot their various WordPress sites for a number of years. I did that for free, but all good things must come to an end.
Since I have developed this skillset, and knowledge,  and because I want to move forward with my own Book/project Crowdfunds, I'm now making myself available, in the evenings and on weekends, to walk "newbies" through the entire WordPress site process, or pick up where you've stopped.
This can start from Domain purchase (YourName.com) and ISP (The host provider) setup, installing WordPress and get you to the point you're "up and running" on the various social media automatic feeds. We can also setup a store, tie in your Amazon store, install my favorite add-ins and get your emails sorted, if your ISP provides that service (IPAGE does). I can also help setup your Facebook pages and groups to optimize your platform connections (Twitter, Google+, Facebook, Pinterest, QR codes, etc).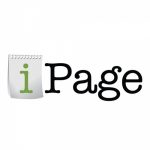 While I prefer to work within IPAGE, we can work with others.(Ipage has reasonable hosting rates). There will be a learning curve with other providers.
We'll progress at what your expectations, budget and time allow.  I'm NOT  a specialist programmer (php), so customizing will ONLY extend to stock add-ons, etc. I have a few contacts in the industry that can help with your special needs, but they'll need to be contracted separately and getting "cute" is pricey.
If you've purchased the domain we can do things LIVE via the Web. We'll work quickly and accurately. You can ask questions and I can teach you, on YOUR site, what you need to do. I can also support your page as a co-admin if you have issues. Another feature is that I can record our sessions (Screens and audio) for you to review over the next 90 days.
Unfortunately, my time is no longer "Free". The online and support rate to setup your basic WordPress is $35 per hour. The average start-up can run from 2 to 3 hours for the basics, but longer for special adders. There is a minimum 3 (three) hour down payment to start. I can do an evaluation of your current site for $35, before we start, in order to put together an implementation plan to meet your website/blog goals. All sessions are prepay, with a minimum of 1 (one) hour. These costs do NOT include any service provider costs for your domain or fees for "pay to play" themes or add-ins. The contract rate is simply for my time. I accept Paypal.
If you're interested, please contact me at directly
Save