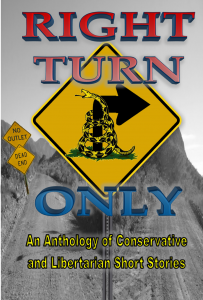 The anthology we're putting together will be based around actual basic rights. Your story should incorporate, highlight, or otherwise integrate one or more of the rights, ideas or items brought up in the Declaration of Independence or US Constitution's Bill of Rights (First ten amendments). This can include a story embodying the loss of those rights and ideals, as well as the consequences.
You don't have to include those documents, just the themes and ideas they represent. The stories can be Mysteries, SciFi, Fantasy or just about any other genre (Except Romance and Erotica, sorry).
Some Highlights of expectations:
1) Stories will need to be 2500-7000 words.
2) We will be looking for 20-30 stories (Like to exceed the 100,000 word total).
3) Authors may submit more than one story for consideration. Stories will need to be completed within 90 days of idea submission and/or notification that the Anthology is going forward.
4) All work must be new and original for the anthology. No previously printed, published or publicly available work (Although continuations or side stories to existing work is allowed).
5) The authors retain the copyrights to their work, but will agree not to republish the stories used in the anthology before or up to 12 months after the publish date of the anthology.
6) Authors will do a serious pre-edit of their stories before submitting. The anthology editor will be looking to clean up work, not do full blown edits. Stories with too many editing requirements may be removed from consideration
7) Pay outs will be per a contract with PiR8 Productions and Media (The publisher in this case) and based on shares.
8) Cover artist, Editors, publisher and formatters get additional shares.
9) When the CLFA is codified as an entity, it will receive a share of the work as a donation.
Since the clock is running
The 90 day clock has officially started!
-Your Submittal (s) will be due on Dec 18th, 2015. (email to: pir8 at TomTinney.com)
-The work must be pre-edited. We will review each work for minor corrections and return any suggested changes to the author for approval. If the work has multiple grammatical/storyline/ readability issues, it will be rejected outright.
-The Author will submit the finished document(s) in .RTF or .DOCX format (A template can be provided if you wish to work in one). The work will be reformatted for inclusion in a 6 X 9 Printed format and EPUB via Kindle. 90 days after publishing, it may migrate to Smashwords as well, but that decision will remain with the publisher.
-The Author will submit a short 3 or 4 line bio. Additionally, they can also reference links to their blog and at least two other works (Text in Epub version will be hyperlinked)
-The author will submit the signed author agreement contract with their work (or before). This can be electronically signed, or scanned, signed and rescanned.
-The Authors submittals must be previously UNPUBLISHED and remain so for up to 1 year after publication of the anthology. Discovery of a works previous (or post) publication will lead to removal from current available book and forfeiture of royalty stake. Any future use of the story will include the reference "First appeared in Right Turn Anthology, 2016")
-The editor and publisher reserve the right to reject stories that fail to meet the quality or theme requirements, or that contain too many working issues.
To Join us, fill out this form and sign this RIGHT TURN ONLY Author agreement 9-17-2015