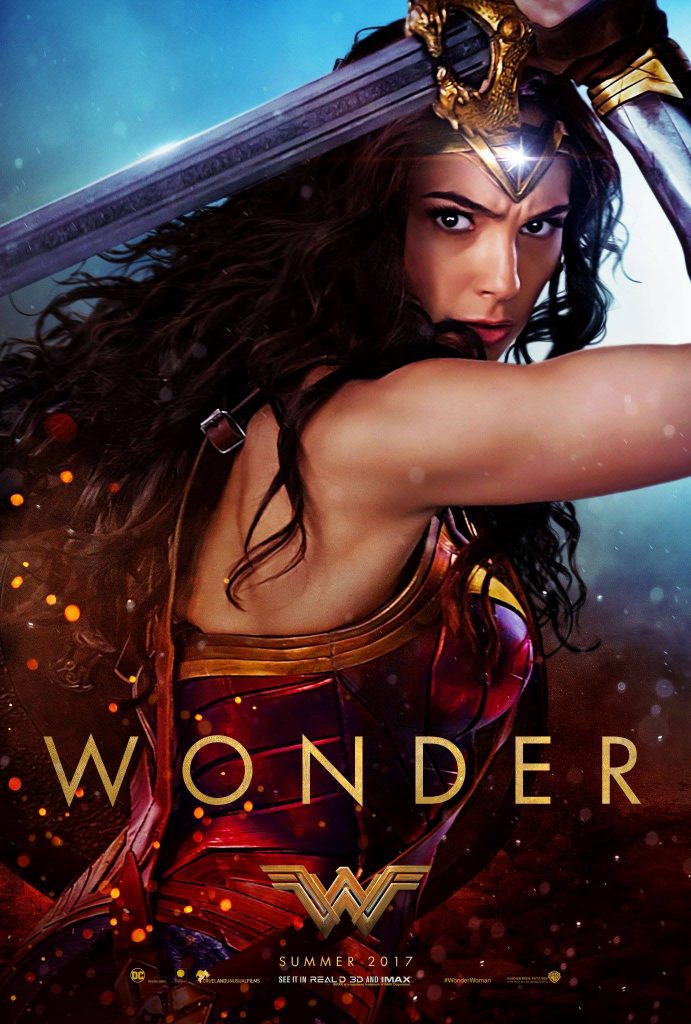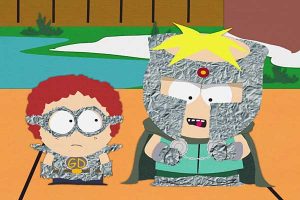 Remember the "South Park" episode where Butters (Professor Chaos) is trying to come up with an evil plan that is diabolical and original? His minion mocks every plan's description with the phrase "Simpsons did it!". 'Memba that?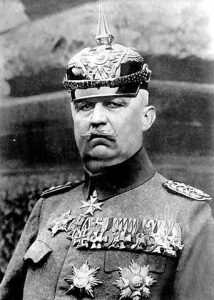 After watching "Wonder Woman" (thoroughly enjoyed it, BTW), I realized I was going to get some of the same mocking. The "villain" in Wonder Woman is based on a real person, General Erich Friedrich Wilhelm Ludendorff. He was the "architect" of the WWI German army's logistics and support. He literally turned around major battles by his mere presence. Most people only hear of him in passing, as the Kaiser was the big villain and we quickly move onto WWII when discussing history. But Ludendorff was the "man behind the man". His Wiki Page is worth a read. FYI, Ludendorff lived through WWI and actually became an early supporter of that little mustachioed putz, Hitler. Kind of a jerk.
What's the connection to me? Writing a novel takes awhile. Especially when life gets in the way. Starts and stops. My next novel will be "ManaTech: Mages" and it takes place during WWI. I started the outline in 2014 while working on "Blood of Invidia". Guess who my villain is? The much researched, and appropriate, General Erich Friedrich Wilhelm Ludendorff. DAMNIT!!! Had I known he was a plot arc in a major movie, I might have deferred to another line of thought, but too late now. He is integral to my story and it turns out I have written his character "Spot on" to reflect him in temperament and mission (it was a happenstance, but a lucky one). What to do about this parallel use? This could have all been avoided if they hadn't suspended my set pass while they were shooting "Wonder Woman". Man, you give Gal Gadot the ol' Joey Tribbiani  "How you doin'?" a few times and suddenly you're talking to studio security and signing a "no-contact" agreement. Pffft.

So, yes, I'll have to put up with a little "Wonder Woman Did it!" mocking due to bad timing, but I didn't copy the villain. I saw his potential well before the release (2 yrs ago). I guess I need to write a little faster.
---

While you're here,there are lots of FREe short stories on the site to read. Check them out: Biker Nerd's Shorts
If you know other SciFi Readers and Fans, let them know about my site and newsletter. Again, I'm not going to bomb your inbox with continual posts. Just updates a couple of times a month. If they sign up NOW they get a free Epub (kindle) version of of "Threads" (520 Pages of Space Opera, a $3.99 value).
---
Project updates:
Currently, "ManaTech: Mages" is being written and has priority for the novels. There are also two short stories being ground through.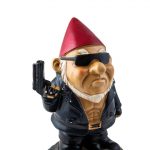 "G-Raff" subtitled "What's a tallee Gnome s'posed to do?", which is a story brain worm I had to get out into the world. It's based on the Lord of Hate's MHI universe, it's FanFic without using his main characters or story lines, and will be "free" on the site. The second is the next WEBisode of the scifi detective noir "PULPED!" called "SLUBBED!". It's a story from Kinky's perspective, so very fun writing. She is such a badass. 1/3rd left on that one. I also need to replace the graphics for the entire series using Poser so I can keep manipulating them (and making little videos).
I charted out my novels, stories and commitments for the next few projects. I'll be a busy Biker-Nerd.
Start Date         Due Date          Subject
5/1/2017            6/20/2017          G-Raff- Finish story
5/29/2017          6/30/2017          G-Raff- Design cover/graphic.
6/5/2017            7/4/2017            G-Raff- Publish to website
5/29/2017          6/30/2017          SLUBBED!- Finish writing
6/12/2017          7/15/2017          SLUBBED!- Edit and combine into Novel of PULPED ! Webisodes for giveaway during email signup
6/15/2017          6/24/2017          WEAVES- Write story outline and finish chapter outline
6/20/2017          7/27/2017          PULPED! Anthology- Re do  PULPED covers to be artistic. Subscribe to online art program
8/1/2016            7/23/2017          ManatTech:Mages- Finish writing book
7/24/2017          7/30/2017          ManaTech:Mages- Cover concept
7/24/2017          8/6/2017            ManaTech: Mages- Beta Read
7/24/2017          8/8/2017            Legacy of Invidia-Chapter /Story outline
8/6/2017            8/20/2017          ManaTech: Mages- Light edit
8/21/2017          8/21/2017          ManaTech: Mages- Submit to Tickety Boo
7/23/2017          10/29/2017        Weaves- Write book
10/30/2017        11/30/2017        Weaves: Setup Beta Readers
12/1/2017          12/16/2017        Weaves- Rewrites after Beta
11/30/2017        12/17/2017        Weaves- Cover design
12/17/2017        1/17/2018          Weaves – Edit book
12/17/2017        1/21/2018          ManaTech: Sidhe- Story outline/chapter breakdown
1/22/2018          1/22/2018          Weaves-Book release
12/16/2017        4/15/2018          Legacy of Invidia- Write book/divide workload
1/22/2018          5/6/2018            ManaTech: Sidhe- Write book
4/16/2018          5/20/2018          Legacy of Invidia- Beta Read
5/7/2018            5/20/2018          ManaTech: Sidhe- Cover concept
5/17/2018          5/30/2018          Legacy of Invidia-Cover design
5/20/2018          6/20/2018          Legacy of Invidia-Rewrites after Beta
5/30/2018          7/17/2018          Legacy of Invidia-Promote
5/7/2018            7/22/2018          ManaTech: Sidhe- Beta Readers
6/21/2018          7/23/2018          Legacy of Invidia Edit
7/23/2018          7/30/2018          Legacy of Invidia -Book release
8/10/2018          9/1/2018            Hero of Invidia- Chapter Outlines/Plots
7/23/2018          9/16/2018          ManaTech: Sidhe- Rewrites after Beta
9/10/2018          10/2/2018          Rise of Invidia-Chapter Outlines Divide workload
9/16/2018          10/21/2018        ManaTech: Sidhe- Light Edit
10/21/2018        10/21/2018        ManaTech: Sidhe- Submit to Tickety Boo
9/1/2018            2/17/2019          Hero of Invidia- Write and divide workload
2/17/2019          3/10/2019          Hero OF Invidia- Beta Reads
3/11/2019          3/31/2019          Hero of Invidia-Cover
3/11/2019          4/14/2019          Hero of Invidia-Re-writes after Beat read
4/15/2019          6/4/2019            Hero of Invidia-Edit
6/25/2019          6/25/2019          Hero of Invidia -Publish/Book release
1/19/2019          7/1/2019            Rise of Invidia-Write and divivide workload
3/31/2019          7/15/2019          Hero of Invidia-Promote
6/18/2019          7/18/2019          Tapestry Chapter outlines and plots
7/2/2019            7/21/2019          Rise of Invidia-Cover
7/2/2019            8/11/2019          Rise of Invidia-Beta Reads
8/11/2019          9/14/2019          Rise of Invidia-Rewrites after Beta read
9/14/2019          10/28/2019        Rise of Invidia-Edit
10/30/2019        10/30/2019        Rise of Invidia-Publish/Book release
9/14/2019          5/1/2020            Tapestry-Write book
Save
Save
Save
Save
Save
Save
Save
Save
Save
Save