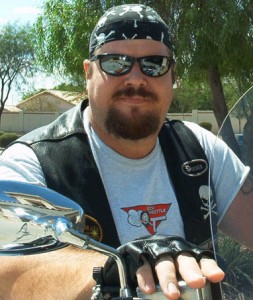 Who is Tom "PiR8" Tinney? He is the published author of numerous Science Fiction, Flash Fiction, FantaSci and Biker stories. Yes…a Biker-nerd.

His time in the service (USAF), and riding with two-wheeled ne'er-do-wells, has left enough skeletons in his closet to crush a small car. His political slant, biker attitude/lifestyle and previous experience editing a motorcycle magazine, along with homegrown writing skills, have led him to produce and contribute numerous novels, stories and articles into various genres (Science Fiction, FantaSci, Biker, Detective and technical).
By subscribing to the Newsletter, you can follow his News, Rant and Reviews page
His other projects can be seen in webpage Navigation bar and is always being updated
He currently lives in East-Central Wisconsin with his Spousal unit and two dogs.
Ride Safe, Ride often.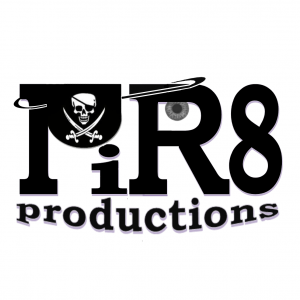 PiR8 Productions – Media and Publishing is the sole agent for
fiction, humor, multimedia products and blogs written or produced by
Tom "PiR8" Tinney and Book Review CO-OP WEB SITE
Use the menu above or the links below to go to specific pages about his projects.


---
You can Contact Tom via various social media sites:
email: pir8 at TomTinney.com
Social Feeds:
---
Sign up for the newsletter using the form to the lower left. You'll receive notifications of new WEBisodes, as well as book and story releases. This is a very occasional thing, not daily or even weekly, so I won't fill your inbox.

Tom Tinney, and TomTinney.com, is a participant in the Amazon Services LLC Associates Program
an affiliate advertising program designed to provide a means for sites to earn advertising fees
by advertising and linking to amazon.com.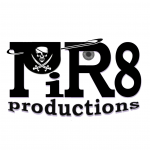 Notice: Pir8 Productions and Tom Tinney reserve the © copyright  for All Original works, written, video and graphic, made available on this site.
Those works may not be copied, re-used or incorporated into other works, or re-distributed, without the owners written permission.
Link/content sharing is allowed as long as the recipient is not incorporating the work into "For Profit" ventures and proper credit is given.
Save
Save
Save
Save
Save
Save
Save
Save
Save
Save
Save