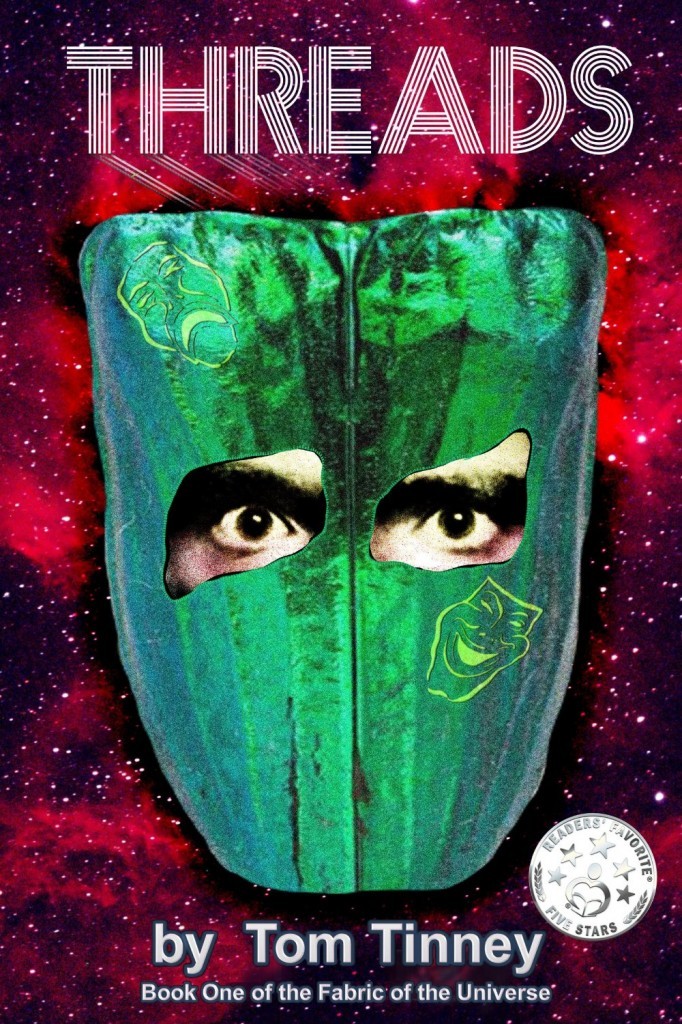 It's the year 2576 and humanity has moved out into the galaxy, establishing the MetroStellar in a new age of manifest destiny.
A chance encounter plants an evil seed, and a psychotic killer begins stalking the female population of the MetroStellar. It's up to the USS Marshal Service to find him before he kills again.
In another part of the galaxy, a lone USS Marshal on a routine undercover mission stumbles into a 300-year-old cover-up.
Both cases begin and end with the Intra Stellar Transportation and Exploration Company (ISTEC), and the planet they control, Exodus.
Solving each case, and coming out alive, will require the combined skills of USS Marshals Matt and Mark Williams. They're twin brothers who will have to use their special bond to overcome the forces working against them and seek justice for those they've sworn to protect. They're stronger together, but first, each will find the greatness in themselves. When they do, the Fabric of the Universe will never be the same.
This is a Sci-Fi Space Opera Thriller spanning the known galaxy and the next 500 years of human history in a unique future and universe created by its author.
The book is FREE when you sing up for a my newsletter, or, if you buy it on Amazon,  I am committed that 10% of the profits from each sale of Threads will go to ALS (Lou Gehrig disease) funding for research and patient care.
---
Order a SIGNED paperback copy from Tom, and he'll include a signed and sealed custom bookmark (Shown below). Book is $16.00 and $6.50 Shipping for USA only.  Overseas units require discussion, so email us. When ordering , please use "Notes" in Paypal to designate design ("T", Pirate or Masonic) and color (Red, Silver , gold). Color may be switched due to availability of wax. Also, Masonic orders will require Lodge and date MM'd.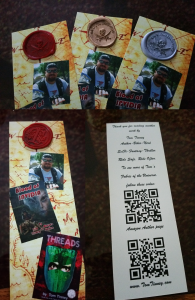 Unsigned and Kindle version are available on Amazon.

Or buy it at other locations listed and linked below.

A Reader's favorite 5 STAR review:
"Threads – Fabric of the Universe is an incredibly complex story. Well written, and highly descriptive, the plot and subplots are layered nicely. There are a lot of characters in this book, with quite a bit of back story and technology to explain, but it was necessary to the story, and wasn't uninteresting. I do wish it could have been spread out more, but as I turned the last page, I'm glad I stayed with it. I think the author wove his own magical threads in creating characters and worlds that were very believable. With technology worth drooling over, I think this is what hardcore sci-fi readers dream of, and even those who aren't will find this an engrossing and enjoyable story."
---
The back drop to the book:
In the year 2576, Matthew and Mark Williams are lawmen, USS Marshals and part of an elite group within the service. Mankind has had the ability to travel between the stars for 300 years thanks to the invention of the Directional Spherical Mass Multiplier (DSMM). Commerce is booming and the race is on to find new frontiers and opportunities. The USS Marshal Service brings justice to the new frontier.
The transportation to and from the stars is always provided to anyone, at a fair price, by the Intra Stellar Transportation and Exploration Company (ISTEC) , LTD. They own the rights, the technology and are the sole producers of ships equipped with DSMM technology. You rent them, never buy them.
The Sol System is still the center of commerce, with the governments of Earth reserving the right to issue charters to companies that allow them to operate in deep space under the issuing countries set of laws. ISTEC only gives you transport under a universal charter. The Union of Nations (the last iteration of the United Nations) is long gone. Most countries contract the USS Marshal service for times their internal Law Enforcement may be outmatched or in matters of law where borders are crossed.
The USS Marshal Service enforces the laws. The Marshal Service was originally built back up under the United States of North America during its renaissance (post socialist) period and when man pushed out beyond the confines of the local SOL system. Now they accept enforcement contracts from all Governments. They patrol the densely populated MetroStellar, as well as the outlying colonies, protecting people and property with an uncanny ability to be in the right place at the right time.They have cracked the Interstellar communications brick wall that light years of distance presents to everyone else…including their quarry.
This is a story about family, the illusion of security and things are not always what they seem. "Threads" shines a light on the what make us great, as well as the darker side of man. It is the story of two brothers who discover they are stronger together, but they must first find the strength and greatness in themselves.
Threads is a Scifi Psychological Thriller spanning the known galaxy and the next 500 years of human history in a unique future and universe created by its author.
I would like to thank my favorite authors, who inspired me to finally put this series in motion. Frank Herbert, William Gibson, John Williams, Jim Butcher, Raymond Feist, LE Modessit, Isaac Assimov, Robert Jordan, Paul Edwin Zimmer, David Weber, Robert Heinlen, Arthur C. Clarke, Ben Bova, Gordan Dickson and Chris Claremont.
To read a free sample, follow this link: AMAZON Sample page.
10% of profits go to ALS charities
KINDLE LINK ($3.99 or free to Kindle Unlimited Users): BUY ON AMAZON
Apple Itunes bookstore: Buy on Apple ITUNES
Barnes and Noble Nook: BUY ON NOOK
Kobo Bookstore: BUY on KOBO
PAPERBACK LINK (UNSIGNED) $16.49: Buy at THREADS STORE
PAPERBACK LINK (SIGNED) $16.49 plus Shipping via PayPal : Email Pir8 for details.
(Must use PayPal and only ships in USA..Cost is $16.49 USD plus $3.51 Shipping in Continental US)
Discounted prices are available for book quantities of 10 books or more. Email using address above for more information.
You can also follow us on Twitter: @FOTU_Threads
Come back here for more links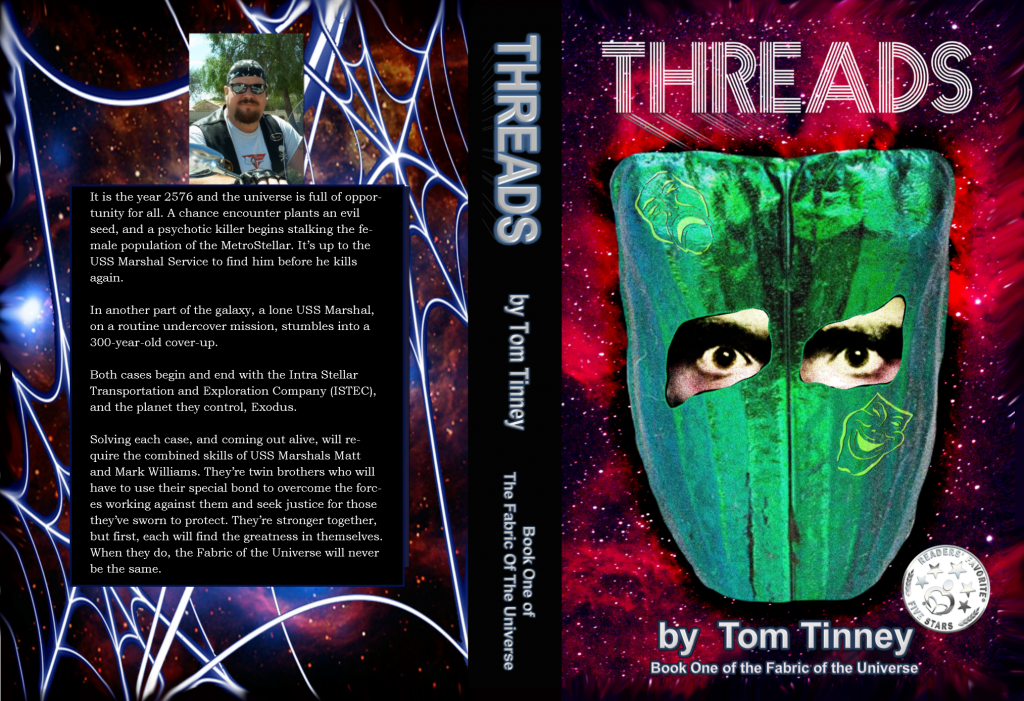 ---

Save
Save
Save
Save
Save
Save
Save
Save
Save
Save
Save
Save
Save